Online training: One interesting fact that got buried in the news about Infosys delaying the joining dates of the bulk of its new recruits from colleges is the impact of an online training program the company will offer during the waiting period: It will shrink the formal training that freshers get by about two months. Once they join the company, they will be able to hit the road a little faster, Infosys said in a Facebook post.
For the recruits, it's hardly a consolation, given that the joining dates for some could be as late as September 2013. (They were selected in 2011). But, it's important for another reason. It highlights the coming of age of online training courses, and before we realize, it will change the way companies engage with their recruits. If 2012 taught us anything about new trend, it's that people are willing to invest time and efforts to learn something in a formal way. On Coursera, University of Michigan professor Gautam Kaul's 10 week course on finance not only got 100,000 enrollments, it also saw some clever use of online media that allowed the students to learn from each other too.
It's still early days, but I am willing to bet it will change the way companies engage with prospective employees even before it changes the way universities teach their students.
If you know of any examples, please let us know. Meanwhile, here's an interesting TED Talk on online education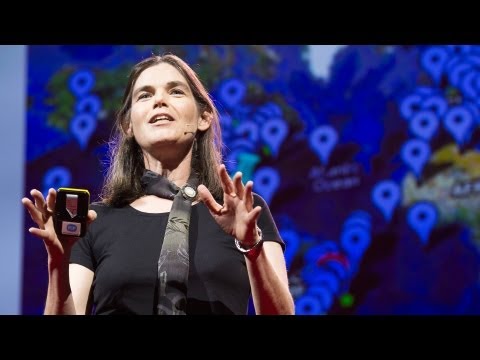 PE Ratios: Fortune points out to the yawning gap between the PE ratios of Amazon and Apple. Amazon's twelve-month trailing PE is 2,766.93. Apple's is 13.06 – "too far apart to show on a linear graph." It's 197.53 for Facebook, 21.39 for Google, 16.01 for Microsoft – the three other companies right in the middle of technology battlefield.
For the top Indian IT companies – which follow a more predictable business model and continue to get their strength more from the outsourcing wave than anything else – it's all within a range. Except for TCS, PE ratios of all the top companies are around 14. (Tata Consultancy Services:  21.10; Infosys: 14.68; Wipro: 14.60; HCL Technologies: 14.57)
Here's the question: What do you think PE ratios say about the Indian IT services companies?
iPad Mini: Probably the most crucial number one wanted from Apple was its sale of iPad Mini – it's the first time Apple tried out a smaller iPad, it's cheaper and also drew considerable criticism. Sadly, Apple did not divulge that. Otherwise, 3 million iPads over first weekend is a good sign for both Apple and the economy.
It's the economy, stupid: By this time tomorrow, we will know the US presidential election results. We would also have realised that irrespective of who wins, it's not going to make much difference to outsourcing industry. Far more important than the election results is the question on economy. Some believe that economy is already getting back to good shape – latest jobs data indicates that – but it's the long term prospects that everyone seems to be betting on.
This observation from S Mahalingam, soon-to-step-down CFO of TCS, in an interview to ET Now, is indicative: We cannot really comment on the outcome of the election process, but as far as the economic situation in the United States is concerned, there are certain undercurrents that they are going through, but overall it is a great innovative economy. Even if you take the period from 2008 onwards, they have essentially showed fair amount of resilience after that period. We believe this would continue and the outlook from the companies seems to be reasonably positive.
Also of interest:
Instagram moves from the smartphone to the desktop: Arstechnica
Google may be heavily subsidizing the Nexus 4 by more than $380: BGR
Microsoft, Apple tablets have most profit margins: AP
Yahoo and Samsung announce multi-year interactive TV partnership: Engadget
Tech Mahindra profit rises 23% on new orders, beats Street: Mint