We're deeply saddened to hear of the passing away of Karl Slym, Managing Director of Tata Motors. News reports say that Mr Slym, who was 51, passed away on Sunday, after a fall in a hotel in Bangkok, where he had gone to attend a board meeting of the company's Thailand arm.
Tata group chairman Cyrus P Mistry said in a statement released to the press, "I am deeply saddened to inform you about the untimely and tragic demise of our company's Managing Director, Karl Slym. Karl joined us in October 2012, and was a valued colleague who was providing strong leadership at a challenging time for the Indian auto industry. In this hour of grief, our thoughts are with Karl's wife and family."
We at Forbes India have chatted with and written about Mr Slym often. He was a speaker at our Leadership Awards in 2012, where he sportingly agreed to deliver a three-minute talk as one of a set of speakers invited to gaze into the future.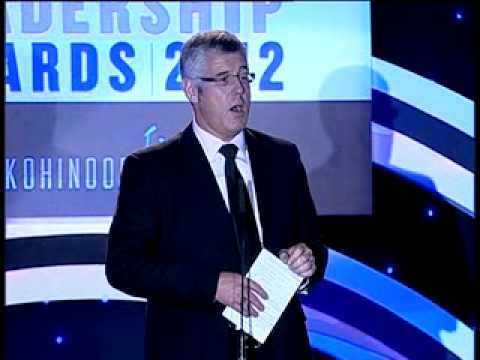 Mr Slym is survived by his wife Sally. Our thoughts are with her, and Karl's many friends. May they have the strength of cope with this huge loss.
I remember Karl as a person who had absolute clarity of his task in India. Both at General Motors and at Tata Motors. And he liked to have fun. If you remember, back in 2009, Karl Slym was often on TV selling you 'the Chevrolet promise'. Few executives would dare to associate their face with a brand. But Karl was absolutely clear that Chevrolet's crediblity had to be restored and it will start from the CEO's office. This is from a chat with Karl in late 2009: "I am not sure if my coming on TV is a good thing or not. I did manage to get a free haircut the other day when the person said hey you are the man on the television and I said, sorry, yes I am. He said, no, that's great; we will cut your hair for you. But, anyway there is much better reason than a free haircut why I'm on TV. In India, people wake up in the morning and say we are going to buy a Maruti, they don't wake up saying which one shall I buy? We have a challenge and our task is to convert them during the day to ours."
And Karl loved India. While the automobile industry attracts a lot of expats to the country, for Karl India was home. I remember chatting with him in early 2012 when he had to leave GM India for a stint at the company's JV in China. He didn't want to go. This is from our conversation back then: "My wife and I are really going to miss our India, we have loved our time here and do not feel at all like foreigners, it is our home and our family, honestly speaking we do not want to leave!"